THE DEVITO FAMILY HAS BEEN IN BUSINESS 95 YEARS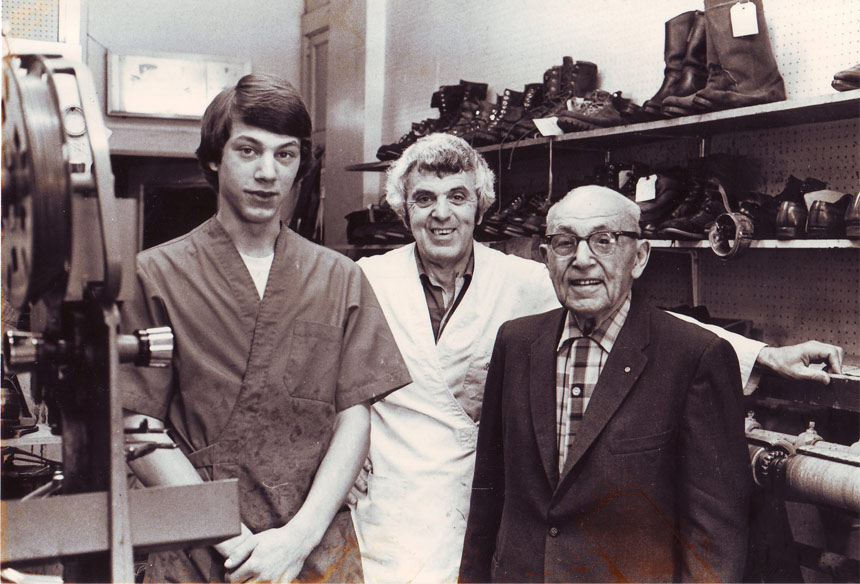 Vince's grandfather emigrated from Italy in 1916. A shoemaker in the old country, he applied his trade in Trail, opening the original DeVito Shoe Repair store in 1926. Vince's father, Buddy, carried on the business in the original family location in Trail until 1986. Vince opened the Nelson location of DeVito Shoe Repair in 1980 making Vince the third generation of DeVitos in the shoe business. The original store stood at 347 Baker Street, relocating to 411 Hall Street in September 1995, where the store still exists today.
With Vince having three sons, the fourth generation is following in the family footsteps as Joel and Mathew are now working in the shoe retail and repair departments. The store has seen a steady evolution of services and products offered. Originally only offering shoe repair, Vince now offers a full line of shoe care products, full service shoe repair, and a broad line of retail footwear from women's casual shoes to work boots.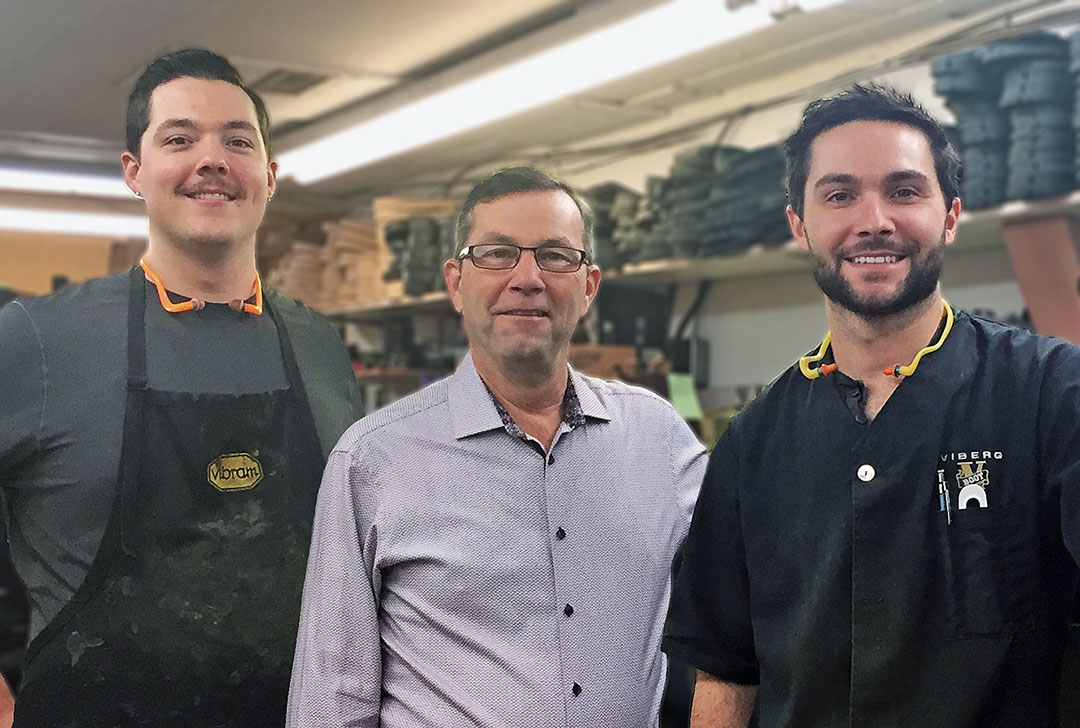 Retail Footwear
We carry several product lines including athletic, casual, formal footwear, sandals and work boots for both men and women. All of our trained staff are knowledgeable about our products. We also specialize in "hard to fit" sizes
Shoe Repair
We offer a full range of repair services, including (but not limited to) shoes, ladies heels, purses, zippers, hockey equipment, backpacks, jackets, and Birkenstock sandals. Western boot repair is a specialty!
Custom Orthotics
Vince provides skilled assessment, custom orthotics, appliances and footwear modification—in the treatment of foot-related complaints—to restore your health and sense of well being.
Online Sales and Repairs
Browse a full selection of that same top-quality products that we sell in our brick-and-mortar shop. Shop with confidence knowing that we know our products, we offer a full satisfaction guarantee and are only a telephone call away if you have questions.