Vince has 24 years experience as a member of the College of Pedorthics with over 40 years of shoe and orthopedic experience. He
is fully accredited by the College of Pedortics of Canada.
A pedorthist is an individual who is trained in the manufacturing, fitting and modification of foot appliance and footwear for the purposes of alleviating painful or debilitation conditions, and providing assistance for abnormalities or limited actions of the lower limb. The pedorthist provides devices and footwear to assist in:
accommodation of foot deformities
re-alignment of anatomical structures
redistribution of external and internal forces
improvement of balance
control of biomechanical function
accommodation of circulatory special requirements
enhancement of the actions of limbs compromised as a result of accident, congenital deformity, neural condition, or disease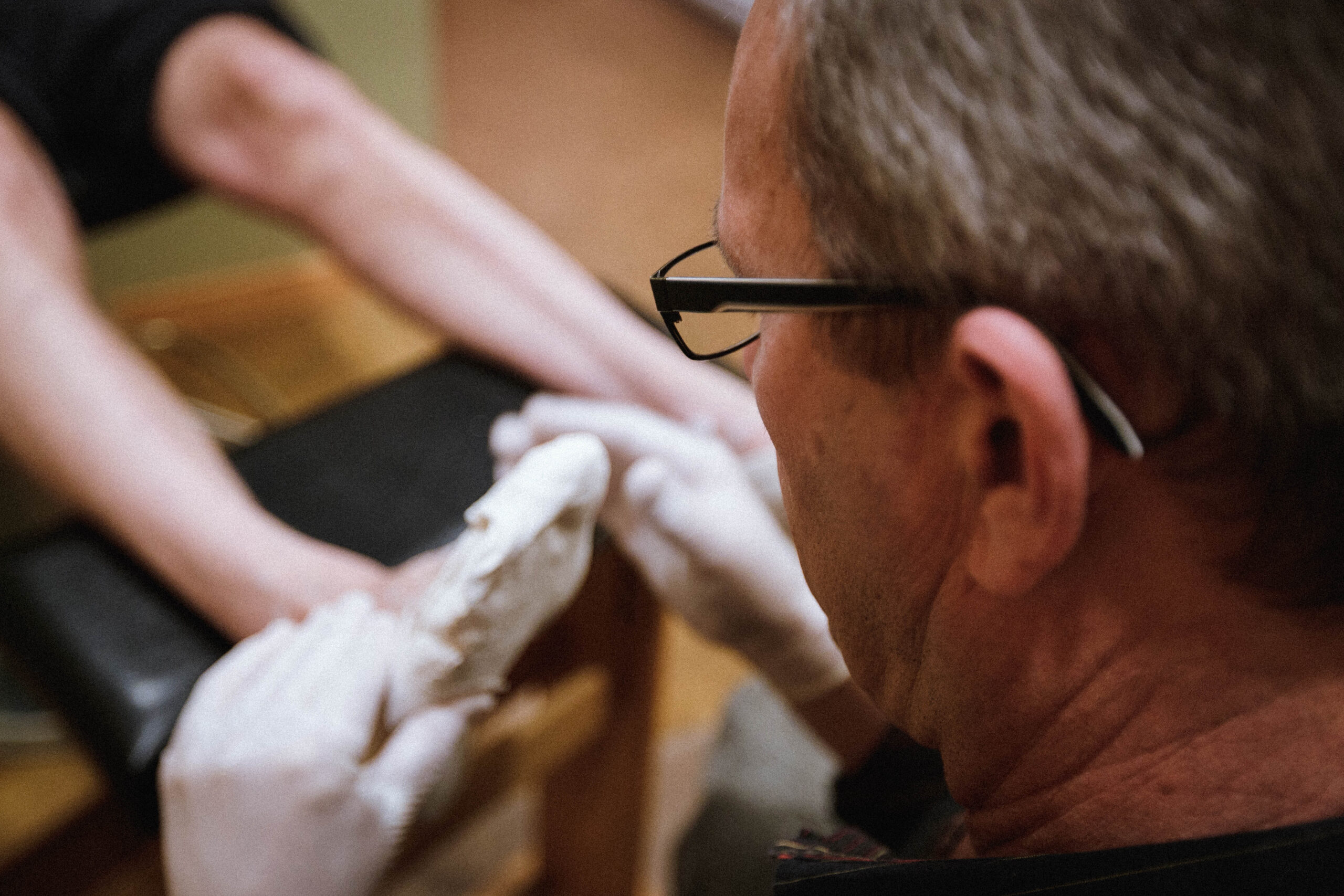 Vince DeVito Orthotics offers a wide array of pedorthic services including foot assessment, range of motion, gait analysis, custom casted orthotics, casting for orthopedic footwear, over the counter foot supports and inserts to help alleviate debilitating conditions.
Vince and his team specialize in the following services:
plantar fasciitis
leg length discrepancy
metatarsalgia
bunion splints
hammer toes
claw toes
achilles tendonitis
knee pain
hip pain
lower back pain
ankle pain
"The comfort level of my new custom orthotics is very nice and after wearing them for a few weeks, my ankle pain is very minimal. They are well worth the money! If I had known what a difference these orthotics would make I would have got them 5 or 10 years ago! I recommend anyone with foot troubles should go see Vince."

— Glen Johnson, Nelson BC
There is no perfect foot shape. All foot shapes can have their own inherent problems. Come in for an assessment and see what you can learn about your feet and how they are really the foundation of your body. If the foundation is not good, maybe other structures are suffering because of it.